Hi there! My name is Brutus and I'm the official spokesdog for DOG TV® along with my four-legged friend Buddy. We're here to provide you with information, tips and links to dog-friendly sites as well as letting you know about upcoming events and dog happenings.
This website and DOG TV® programs have been created to enlighten viewers, both young and younger, how they can spend more quality time with their pet and at the same time keeping their pets healthy and happy.
A healthy pet is an active pet! Enjoy the site!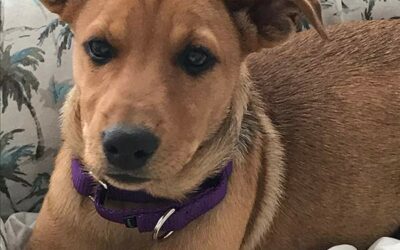 Meet Bella, the newest member of our DOG TV family. She is a rescue dog and was adopted at Big Dog Ranch Rescue in Florida. We're not exactly sure what kind of dog she is yet but we really don't care. She's lovable, very smart and also needed a good home as all rescue...
read more